It's time for another edition of Five on Friday and I do hope you'll join along! Today is a SNOW DAY here in Charlotte -- Ian doesn't have to work and we are just enjoying some family time with a fire and classical music on in the background. Good stuff!
Remember, all you have to do is post about five things on your mind, add our logo (found at the bottom of this post), and join the party using the linky tools below. Easy, and a great way to find new blogs and be found. :)
O N E
Amazon Prime question for you tech-savvy ladies. I'm definitely making our annual membership cost worth it with the free 2-day shipping, and I also take advantage of the
Subscribe and Save
program. I've recently downloaded
Prime Video
on my iPad but haven't really put it to the test, and I've also heard there is unlimited photo storage on their cloud?
If any of you are using your Prime membership to your max potential, please educate me about how to do the same. I'm all ears and would love to learn!
I tried the month-long free trial before committing to Amazon Prime.
If you'd like to do the same, for a free 30-day Amazon Prime trial ... just click here.
T W O
A little something different this pregnancy go-round that I just wanted to share ... this Honest Company organic belly balm is extremely yummy! I mean, not that I've eaten it or anything, but it feels yummy and smooth going on. I've used it daily on my stomach to help keep the skin healthy while it grows and stretches. You can find it at multiple retailers online, but
this one
has it with free shipping and returns. It's $16, so not as inexpensive as coconut oil, but it seems to absorb better for me and it goes on much smoother.
T H R E E
I was searching for cute Valentines Day arts and crafts for Camille to do and ran across
this idea
on Pinterest. I just have to pick up some googly eyes and we are all set to make our little love butterflies! The link I included doesn't have too many directions (although it looks prettttttty self-explanitory) but it does contain lots more craft ideas and is worth checking out.
F O U R
Never before have I been so excited about football, but our Panthers have been doing SO well this season, and Sunday night will let us know whether we will be watching them in the Super Bowl or not! The team is so fun and spirited, and the city has been electric. I'll definitely be rooting for the Cats this Sunday evening. How about you?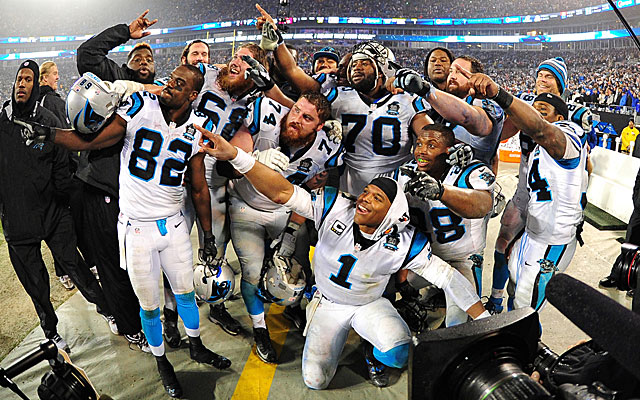 F I V E
All I have to say last is that after all of this gestational diabetes hooplah, my one request is for someone to bring
this recipe
to the hospital when I deliver our new baby. Mmmmkay? Mom, sis ... you think I'm kidding? Well, I'm not. Seriously.
TGIF y'all, and hope you will join in on Five on Friday this week! Cheers to the weekend!