This weekend I went to a consignment sale on Saturday morning and picked up a few goodies. There is one more big sale happening next weekend, and I'll be going with my sister for the half-priced afternoon portion. The pickings will be a little bit more slim by that point, but there will definitely be deals to be found!
For Camille I picked up this adorable giraffe outfit and a reversible Christmas/Valentines Day jumper with appliques.
Just a few more items for the new baby - a unisex swaddle sack and two blue newborn outfits, just in case we are having a boy! I need to officially cut myself off from buying boy items. I've got enough to cover us for the first week or so ... enough to give me time to make a dent in the Amazon Prime little boy apparel :)
Also, just wanted to share how happy I was to get this email this morning from
ePantry
:
One of my least favorite aspects of monthly delivery services is that they don't necessarily alert you when your next shipment is coming until it's too late (side-eyeing you, Blue Apron), and you may end up spending more money on things you don't need. I was super pleased today when I could just suspend my
ePantry
order with a simple click. As much as I love the Method hand soaps that were scheduled to ship to me today, we are not quite ready for more and I don't want the clutter.
Surprisingly, one of our favorite items so far is this highly-scented candle. It is right up there with Anthropologie candles as far as the strength of the scent. We went with Vanilla Sandalwood and I'm having another one delivered to us next month. It's a soy candle so it burns cleanly and lasts long. Definitely a new favorite around our home!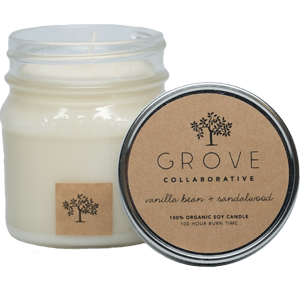 Remember that you can earn $10 off of your first order, PLUS free shipping when you use my referral code
HERE
. Any of you that have tried it, have you received your first shipment? What did you think?
Lastly, today was our final Music Together class of the winter session. We LOVED joining this class again and having Miss Melissa as our teacher. You can check out the recap of the holiday session that I did
here
. We won't be able to sign up for the spring session since it falls over my due date, but it has been such a pleasure seeing Camille have so much fun every Monday in class. I truly believe that music classes are extremely beneficial to little minds, no matter how young, because they pick up so much on the rhythm and cadence of the songs even if they have no clue what the words mean.
Camille with Miss Melissa
I know a lot of you have shared with me that you have been interested in trying out a Music Together class, so I will do a post soon sharing a little more about some of the lessons we learned, the benefits of the classes, and how you can continue the teachings at home between sessions or if there isn't a class in your area.
Now, time for me to take full advantage of this naptime and ... do some work on 2015 tax prep, YAY.