Last week I was at Homegoods when I spotted this awesome and soft runner. It's by Safavieh and it was still $60 (more than I'd traditionally want to spend) but I just knew it'd look great in our home and that it was a quality runner. It is so plush and I love the neutral design. It fits perfectly in between our kitchen cabinets and island.
Overstock was running a nice sale last week so I ordered a few more rugs, all of which I can't wait to get down on the floors! We have a big, open space here and it's still sounding a little echo-y to me. Rugs will certainly help, and they will also help protect the floors that we had refinished.
This is the 8x10
that I ordered, also by Safavieh. The price was TOO good to pass up and the reviews were all pretty stellar. I was a little hesitant to order a rug online without seeing it, but since I'm so pleased with the runner from Homegoods, I hope the quality on this will be just as great.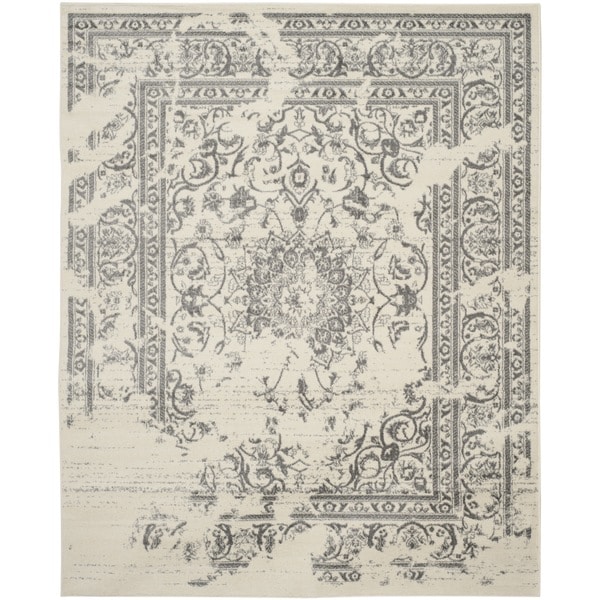 It is actually en route to us already and set to arrive by end of day tomorrow! Hooray!
I ordered two more rugs at the same time, but they will arrive a little later. I ordered
this amazing rug
that I originally pinned on Pinterest. I love the colors and it will look so fun in our entryway.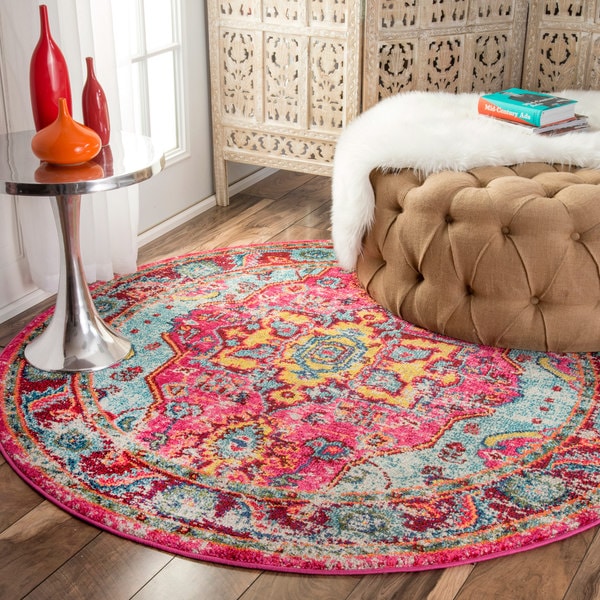 (also comes in an awesome runner
HERE
that's $66 on sale!)
And lastly,
another runner
that I plan to put in the hallway leading to our master bedroom.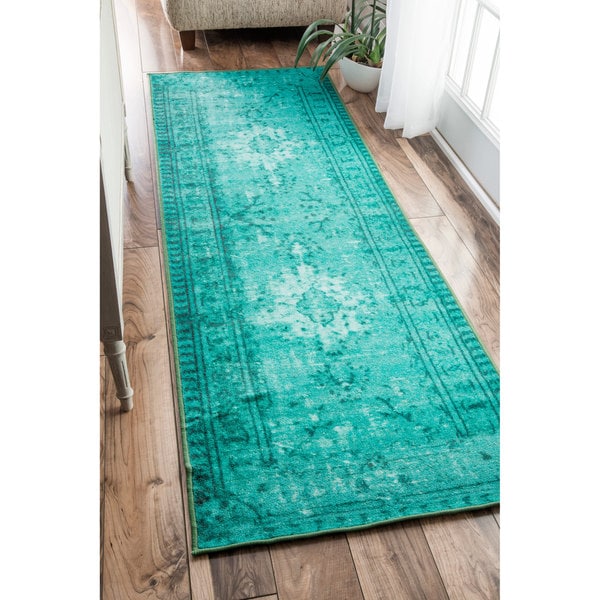 Those last two purchases are still processing and I can't wait to receive them.
In other home news over the weekend, we switched out a light fixture, a ceiling fan (both of which required us to rent scaffolding ... eehhhh), unpacked more boxes, hung up artwork, and I started the process of chalk painting the dark wood cabinets in the guestroom bath. I'm on coat two now and it definitely needs one or two coats more. It's a process, but it's fun! I'll share more on that project later.
I hope you had a great weekend as well!