It's time for another edition of Five on Friday and I do hope you'll join along!
Remember, all you have to do is post about five things on your mind, add our logo (found at the bottom of this post), and join the party using the linky tools below. Easy, and a great way to find new blogs and be found. :)
O N E
I am loving the fact that the weather is cooling down. This weekend is supposed to be really lovely with highs right above 80. Jazz hands. We have a great park around the corner that's completely fenced in with lots of different equipment for the little ones. One of our favorite activities is to pack a lunch to bring to the park (or, some weekends -- donut holes!).
Charlotte, being only 5 months old, is obviously too young to play, but she can take it all in and watch her big sister run around the equipment screaming out the "Let It Go" lyrics. The nice folks at JJ Cole sent me the
Bundleme
and
Bundleme Shearling Hat
to make our fall and winter activities a little cozier for her. I'd seen this product before but never purchased one for Camille. I can truly tell you that this product is a must-have for cold weather. It's fleecy and warm and just ... plush! It secures to your stroller with velcro and you can use your buckles and straps as you normally would. Big fans here.
#bundlemeup
T W O
This past Wednesday night I went with some girlfriends to Village Tavern for dinner. They had half-priced wine ... I had the most delicious glass of Kim Crawford sauv blanc for $5! It was honestly nice having a reason to get dressed up cute and reapply some blush. AND drive at night by myself. That was always one of my favorite things as a teenager -- driving my car at night with the windows down and sunroof back.
T H R E E
Camille has been loving her ballet class. Watching her through the smoky window is a definite highlight of the week!
Last night I hosted supper club at my house and cooked a dish that is a WINNER WINNER WINNER. You can find the
recipe here
for this one-pan autumn chicken dish. I loved having something that cooked all together so that I could spend time with my friends. I served it with warm crockpot applesauce and we also had biscuits. We had Southern Living's Pumpkin Crisp for dessert -- I've blogged that recipe before and you can
find it here
.
Seriously a wonderful recipe that I will be making again soon.
F I V E
I'm. Buying. These. BAM.
$34.99!!!!
(
booties from Target
)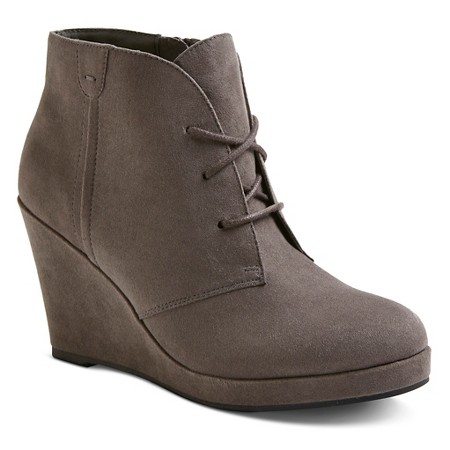 Don't miss these recent posts and an opportunity to win a gift card!
Healthy Cooking and Eating As A Family
Growing Little Minds With Lil Critters
TGIF y'all, and hope you will join in on Five on Friday this week! Cheers to the weekend!