Last week some of you seemed to enjoy seeing our weekly meal plan, so here it is for this week!
Monday:
sauteed chicken (marinated all day in Greek dressing), Great Northern beans simmered with rosemary, kale superfood salad (from a bag - a Harris Teeter special!)
Tuesday:
BBQ ranch chopped salad with grilled chicken
Wednesday:
Girls Night Out (last Wednesday night's outing was postponed until this week due to riots)
Thursday:
I host Supper Club here (also postponed from last week to this week). Will share the menu next week!
So, food this week will be pretty easy. Camille gets a packed lunch twice this week since she'll eat at preschool, and I'm going to take my friend Sarah's idea and spread hummus between two slices of wheat bread. The school is nut-free, so no PB&Js.
My friend Justine, who writes over at
Full Hands Full Heart
, has recently started selling
Thirty-One
. You're probably very familiar with this line of bags, totes, and accessories. She has been such a help to me with assisting me in deciding which bag suits my needs. Ultimately I went with the
Large Utility Tote
(and took advantage of their September special to get the stand-up insert for $15, reduced from $50). I see so many uses for this ... park picnics, packing for weekends away, car trunk organization, Aldi shopping trips!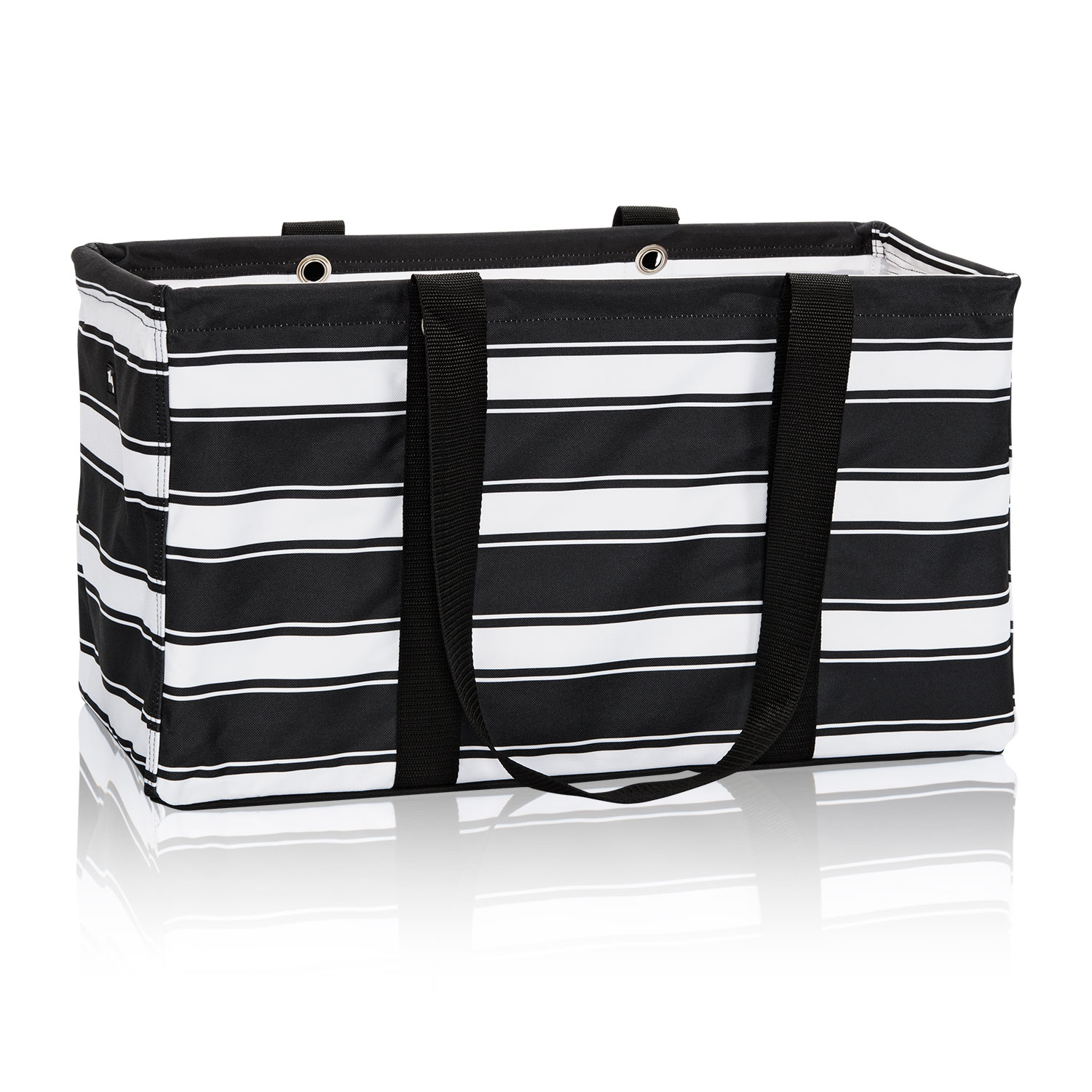 I love black and white stripes so this pattern was a no-brainer. But they also have a really awesome red and black check pattern that I almost purchased.
If you are in the market for some new totes, lunchboxes, teacher gifts, Christmas gifts - I know Justine would love to help you. She has been such a great friend to me and I know you will love getting to know her too! She's a mom of five, and therefore an ORGANIZING QUEEN, so she can really point you in the right direction! You can shop the whole line
here
. The September special I took advantage of is only good for a few more days!