Before I launch into today's post, PLEASE tell me that you've seen my favorite YouTube video to date, Company Is Coming:
But for reals.
That's kinda how Ian is.
Don't tell him I told you.
AND WE ARE HOSTING MY FOLKS FOR THANKSGIVING...
Which means we're throwing out all the couches (I kid, I kid).
One of the questions I'm asked most frequently is which subscription services I actually love and keep a membership to. I've talked here about
Grove Collaborative
and I can still say wholeheartedly that I LOVE them.
This is a monthly subscription company featuring natural home and family products. Think: cleaning products, shampoos, face products (the Acure line I love comes from
Grove
), diapers, laundry items, paper disposables.
If you intend to clean
anything
this holiday season, like your hands, now is the time to take a look at their November new customer offer, ending Nov. 21. It's seriously sweet. You get so many freebies!
New Customer Offer (spend $20 to get all of this for FREE):
+ Free Mrs. Meyer's holiday hand soap
+ Free Mrs. Meyer's holiday dish soap
+ Free Mrs. Meyers holiday multi-surface spray
+ Free Grove Collaborative bubble up
+ Free shipping & VIP trial
..... Value of over $35!
Existing Customer Offer:
+ All existing customers will receive the Grove bubble up (pictured at bottom of post) for 50% off
The Mrs. Meyers holiday scents you can choose from are
Peppermint and Orange Clove
. I ordered the hand soap in Peppermint and Orange Clove and I ordered dish soap in Orange Clove as well. These are going to make my home smell so yummy for the holidays.
I order the following from them regularly: moisturizer, wrinkle fighters, laundry detergent (Mrs. Meyers basil is divine), paper towels (Seventh Generation), glass cleaner, tub/tile cleaner, multi-surface cleaner (Mrs. Meyers honeysuckle is our go-to), hand soap.
You get a days-ahead reminder before each shipment so that you can add products (HON! is this the last roll of toilet paper?!), remove products, or postpone your order totally if you're good on products. Managing the shipments is so easy and quick.
Oh, and the $5 lavender hand sanitizer spray by Dr. Bronner's smells amazingly good. You can't go wrong picking up a few of those for stocking stuffers! I always keep this in the front pocket of my diaper bag. You can achieve clean hands without smelling like an open bottle of Smirnoff (you know what I mean).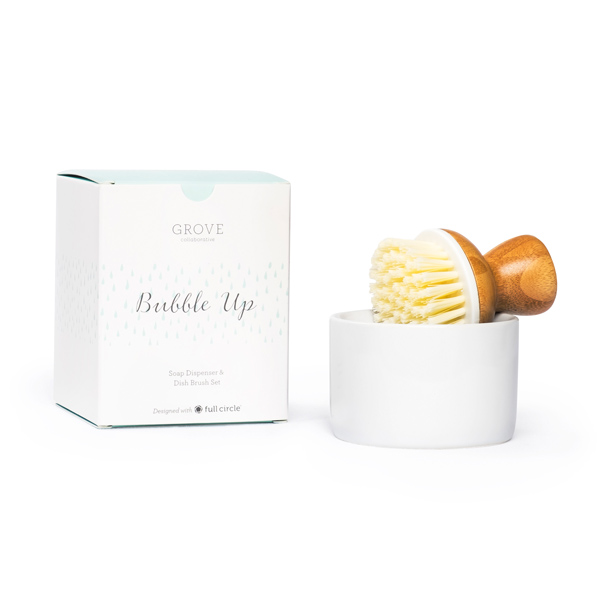 So, know that I would only be touting this if I seriously loved it and if I thought it would save you money and time (both are limited in my world!). Sure, you could price-shop with Target and Amazon, but I have done that and found that prices are right in line, and I also believe in supporting the smaller businesses who are doing it RIGHT.
And I mean, look at their team. They're downright adorable.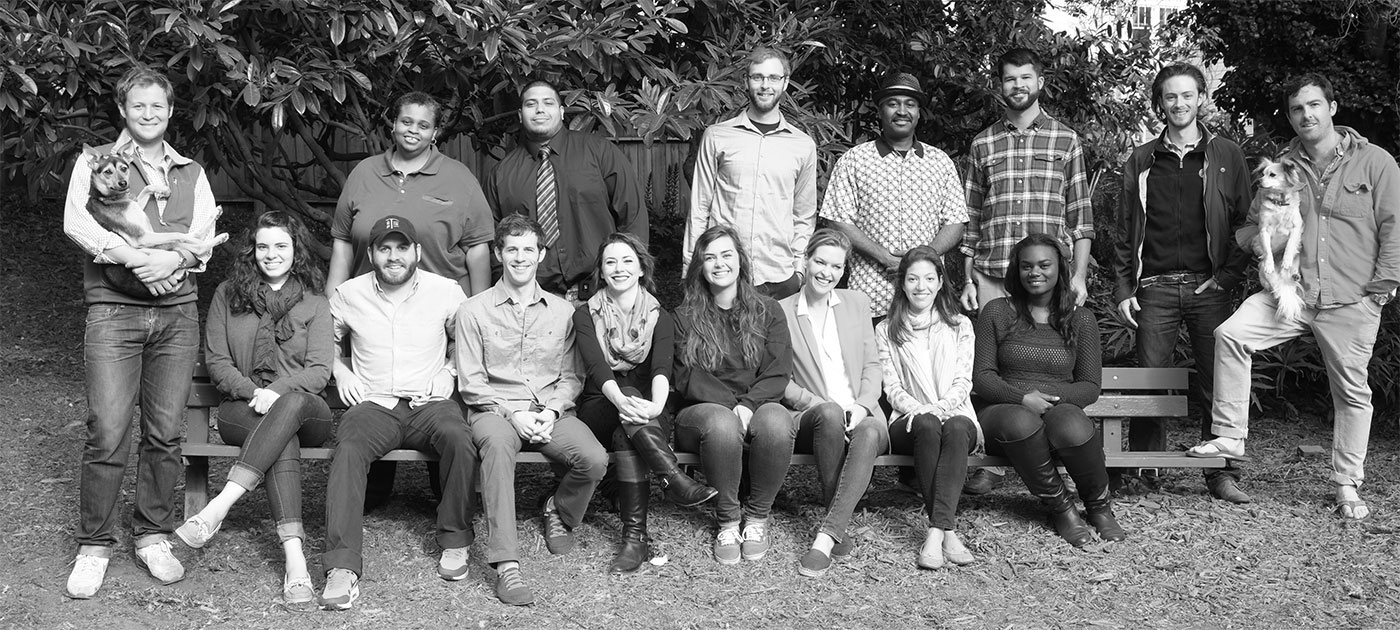 So, if you want to give this
November new customer special
a try, I truly don't think you'll be disappointed. Just spend $20 on their site and get $35 worth of other QUALITY products, including free shipping.
Let me know if you take advantage of this special -- or if you're already a Grove fan!