It's time for another edition of Five on Friday and I do hope you'll join along!
Remember, all you have to do is post about five things on your mind, add our logo (found at the bottom of this post), and join the party using the linky tools below. Easy, and a great way to find new blogs and be found. :)
O N E
I posted a few Instastories yesterday about the kinetic sand we played with after nap. It's by National Geographic and you can Amazon Prime it
HERE
. Grab three bags and it will be delivered same day (at least here in Charlotte).
It comes in some really
fun and funky colors
and the toy molds are included. After we played with it, I put it all in a Ziploc bag to keep it from getting dirt or pollen in it since we are keeping it outside on the screened porch.
Great sensory activity, fun for all ages, and cleanup is easy because the sand sticks to itself so you can literally grab handfuls of it to put it away.
Our table is the Cra-Z-Sand brand but to be honestly you could use a large Tupperware, a rimmed baking sheet, a water table, a foil baking dish, you name it!
T W O
The girls did a wonderful job on their suppers last night and received a fun and sweet treat -- fresh strawberries, some whipped cream and a drizzle of honey. Ate it right up!
T H R E E
There's been a LOFT maternity top that's been sitting in my cart and haunting, taunting me. It was 40% off (and of course it's not now) and it is just SO lovely. I'm three months shy of my due date, which does give me plenty of time to get in a handful of uses, but man oh man, should I just make my Target tees and tanks cut it for this home stretch?
The front is a different material than the back (same print though), and the back has this delicious little keyhole back with a little tie at the upper neck. Ahhhdorable.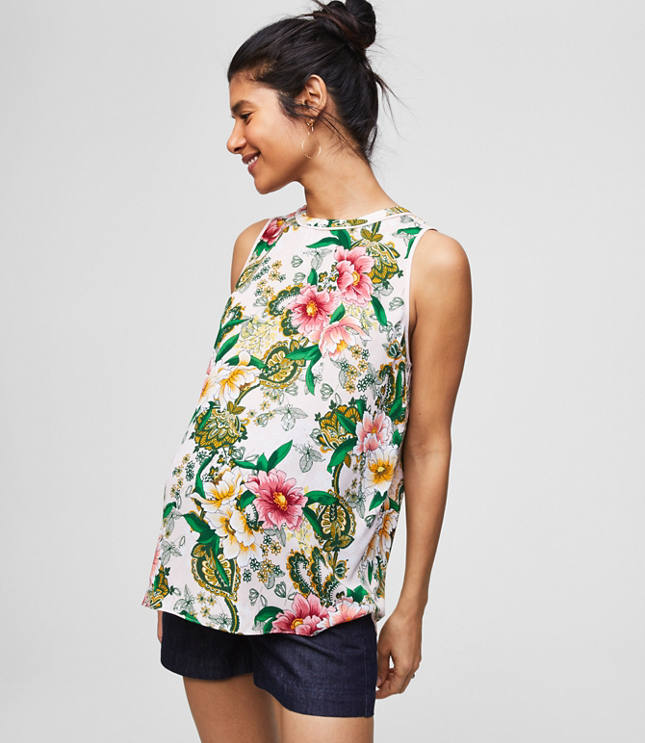 And for post-maternity, I'm keeping THESE two items in my cart. They are my two favorites on the site now. Both are available in lots of sizes currently AND 40% off today with no code needed.
F O U R
St. Patty's day is this weekend which means that Easter Sunday is around the corner! Springtime bonnets are posted on our
Tipsy Bunny Instagram
page. Ready to ship NOW in time for Easter! These are also fabulous for pool days, beach trips, church, and family photos. A very sweet baby shower gift, as well. They are only $25 and come in 0-3mo, 3-6mo, 6-12mo, and 12-18mo. If you don't have Instagram but would like to purchase, just comment below with your email address!
(and yes, that's baby boy in the background!)
F I V E
Time's ticking on that fabulous
new customer offer from Grove Collaborative
! It's a way to snag some FREE springtime household cleaning products with a $20 purchase. So, grab your toilet cleaner and your granite spray and your tile cleaner (and have them arrive on your doorstep) and enjoy these free goodies:
Mrs. Meyer's Spring hand soap
Mrs. Meyer's Spring dish soap
Mrs. Meyer's Spring multi surface spray
Grove Collaborative kitchen towel
Springtime scents are lilac, peony, and MINT. That last one is calling my name.
+++
That's it for today! Hope you have a lovely weekend -- thanks for linking up with us below!