It's time for another edition of Five on Friday and I do hope you'll join along!
Remember, all you have to do is post about five things on your mind, add our logo (found at the bottom of this post), and join the party using the linky tools below. Easy, and a great way to find new blogs and be found. :)
O N E
Look at this sweet babe! He's more and more alert these days and is such a CHUNK. Look at those cheekies!
Last night was the first time he's slept in his own room in the crib (he's been in a bassinet next to me for these past 6 weeks) and he did GREAT - up at 3:45, up at 6:45 and that's it!
T W O
So I don't always have a ton of time to watch television, but I have a new favorite. PLUS it's right around 20 minutes long which means it's super easy to slip one in.
Flip or Flop Atlanta is on HGTV On Demand and I like it a lot better than the original version. This couple is oh-so-cute without being over the top, and they do some awesome renos on Southern houses.
I love seeing what sort of financially-wise changes they make and how much profit they end up earning. Surely everyone who watches flipping shows thinks "HEY ... I could do this?!" and I'm falling into the same hype. Flipping a house would probably be a dream job for me!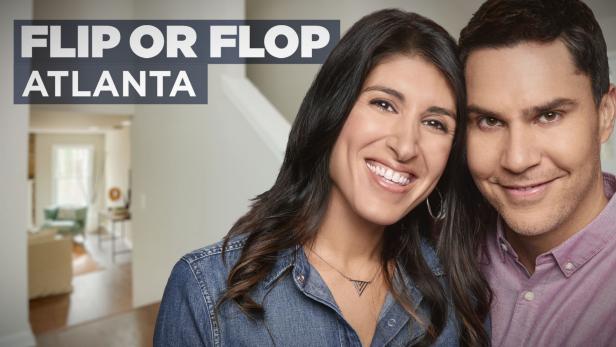 T H R E E
You meet people in just the strangest ways, and I have loads of personal stories about this. My friend Addie falls into this category. We met because she sells LipSense with me, and we got to know each other even better when we attended a seminar together in Oklahoma. She's WONDERFUL. She flew into Charlotte yesterday and we caught a quick salad together at Chopt. I just love her! And I just love that this crazy lippy world brought us together.
So hot dogs may not be as appealing to you as kids' food as, say, organic kosher grass-fed cage free gluten free turkey meatballs, but sometimes a kid just has to be a kid during the summer, am I right?! And my girls really love these octopus hot dogs I make. Using a knife, I just slice the bottom part into four pieces and then microwave for 45-60 seconds. To be really safe, cut the entire hot dog lengthwise before they eat it, but at least for the initial presentation it's so darn cute! You could even get really creative with goldfish and make an under-the-sea theme.
F I V E
My sister's coming to town this weekend with her family and we have plans to hit up
Nordstrom
for the anniversary sale. For anything I really want to make sure to get, though, I'm doing my shopping online TODAY since the sale is now live to the public.
(all images below are clickable to shop)
My number one FAVE, the
textured v-neck sweater
! Ordered it immediately, YAY! Love it now with shorts for breezy summer nights, and later with skinny jeans and booties. Two colors are already sold out but four colors still remain. Sizes are really limited, I'm in the XS here. I chose the pink color this morning.
In love with this cozy
Halogen open cardi
(pockets!) and the
raw-edge $11 v-neck tee
underneath. The white one is sort of sheer so be prepared to layer it with a cami. I also tried on brown and black in store and they were less sheer.
Rib Wrap Sweater
by Leith
Under $40 and available
HERE
I saw SO much of this gorgeous lilac color in store!
This
ribbed cardigan
is $25.90 and perfect for nursing.
I'm seeing so many button-down henleys this season.
Love this easy trend!
And on a baby-related note, I can't BELIEVE the
Dock-A-Tot
has not sold out yet as part of the sale! These things hold their value so well for resale and Lochlan loooooves it. New mamas, this is worth the purchase.
Dock-A-Tot
Nordstrom sale ... What did you score?!