This morning I poured out the last bit of thawed breastmilk from my freezer stash into a sippy cup and topped it off with some cow's milk, swirled it all together and stuck it in Camille's daycare bag.
For a moment I considered doing what many of us tend to do these days to memorialize a moment -- snap a photo of that last baggie and post it to Instagram with a sappy comment to accompany it. And then I thought better ... first of all, not everyone cares about seeing that. Secondly, a sentimental moment can certainly exist in my own memory without the need to be blasted out via social media. But it was a bittersweet moment! I am so used to opening the freezer drawer to see one entire side compartment filled with gallon-sized ziplock bags of frozen milk baggies, separated by month. That compartment now houses frozen fruits and vegetables. And that's okay!
wahh-wahhhh.
I really wanted to nurse Camille for the first year of her life, and I did it. I personally consider that to be about 10% really hard work by me, and 90% my body cooperating. I say that because I have several girlfriends who seriously had the want but not the supply. Feeding your child in any manner takes dedication. If your child is formula-fed, you still always have to make sure that you have the proper formula supply on hand. So any method of feeding a baby takes responsibility, planning, and effort.
Here's what worked for us -- this time around. I started nursing Camille in the hospital (obviously). I admit that I had it really well ... never experienced any painful moments, severe challenges, or mastitis. When she was around a month old, we introduced the bottle so that Ian could participate in feedings. When she was three months old, I returned to work. I fully believe that being able to successfully breastfeed for a full year as a full-time working mother is
directly
tied to the fact that I was able to work from home. The days that I did go in the office were often days that I didn't produce as much or that I accidentally missed or delayed a pumping break. Had I been in the office five days a week, I can't say for sure I would have been able to go as long as I did. In my home office, my pump sat right under my desk every day. Convenient and a visual reminder.
All in all, everything went smoothly and, in the blink of an eye, it was time to think about weaning. We had our Mexico trip planned two weeks after Camille turned one year old, and I really did not want to carry a pump down there with me. Her birthday is mid-May, so right at the beginning of May I started to amend my pumping/feeding schedule. Here's what I did over the course of about three weeks:
Normal pumping/nursing schedule:
7am, 11am, 3pm, 6:30pm, 10pm
First several days of May:
7am, 11am, 3pm, 6:30pm (dropped the before-bed pump which was the one I dreaded each night)
Next several days:
7am, 12:30pm, 6:30pm (merged the two mid-day sessions)
Next several days:
7am, 6:30pm (morning and night only - both nursing sessions at this point, bye-bye pump)
At that point, I had to choose whether to drop my morning or evening feed. I decided to drop the morning feed and give her a sippy cup with thawed milk from my freezer stash. The evening feeding was the more "special one" so I kept that one for a few days, and then that is the last one I dropped.
The last night I nursed Camille was a few days after her first birthday, and it was the day she walked for the first time. I took those first steps as a sign that it was time.
(Note: during the times that I dropped pumping sessions, I was obviously producing less and less. This is when the freezer supply that I'd built up with "extra" milk came in handy ... I used it to ensure that she was getting the same amount of ounces in breastmilk each day.)
For about a full week after that last nursing night, I definitely felt some discomfort. I steered clear from pumping but did express a little milk each day to help. The discomfort felt sort of like a dull stinging. I did have a fear that I would develop mastitis, but one thing that I think worked in my favor is that I ended up with a sinus infection at the same time I was weaning, so I was prescribed an antibiotic and a decongestant. Decongestants can reduce your supply, but this was now seen as a positive to me, and I hoped that the antibiotic would ward off any infection.
So, cheers to making it a year but also to being done! I'm happy to connect with Camille in other ways and super happy to wear certain clothes that aren't nursing-friendly. The only part that really makes me sad? I have to start exercising again ... WAHHH!
If you are curious, here is a "cast of characters" of my favorites related to pumping and feeding.
Pumping:
Medela Pump In Style pump
(obtained at no cost thru my insurance coverage)
Medela Harmony manual pump
(LOVED having the flexibility of being able to pump on-the-go, no electrical outlet necessary -- more "work" but quicker and a must, I think, for a nursing mom!)
Hands-free pumping bra
(to me, this brand is better than the Medela one -- its very soft, too)
Medela bottles
(started off with 5oz bottles, then moved to 8oz bottles)
Bottle brushes
(again, my very favorites after trying out several)
Freezer Storage:
Honeysuckle storage bags
(after reading a TON of online reviews, I decided to go with this brand and have absolutely loved them!)
Comfort:
Lanisoh nursing pads
(used these in the early days)
Reusable nursing pads
(LOVED these -- used them exclusively starting around 3/4 months in. Note: hang to dry ... do not put in dryer)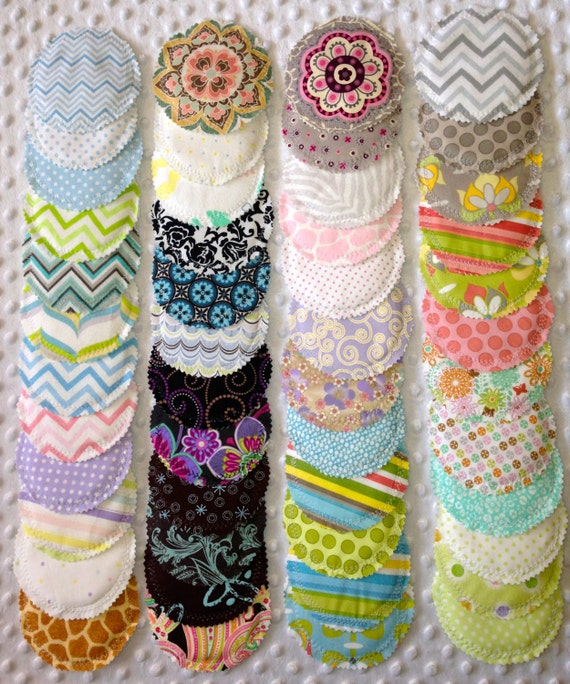 Comfort While Weaning:
Cabbage leaves! Stick some in a sports bra and replace once wilted.
Seriously!
Ameda Comfort Gel pads
- chilled from the fridge
Or -- a cheaper option -- a gel bead filled eye mask
(like this one)
There you have it ... and if we are lucky to give Camille a sibling at some point, I hope to have another great experience with nursing!