It's time for another edition of Five on Friday and I do hope you'll join along!
Remember, all you have to do is post about five things on your mind, add our logo (found at the bottom of this post), and join the party using the linky tools below. Easy, and a great way to find new blogs and be found. :)
O N E
We have a beautiful low-key weekend ahead of us! I love these weekends where we wake to the sound of birds chirping, where the days are growing longer, and we can maximize our time playing outside.
I'm hoping to have lots of time in front of my embroidery machine, maybe catch a great movie or two, and curl up on the couch with my iPad. Camille needs a new bathing suit or two this year and Zulily has some of the cutest choices on sale right now.
T W O
I know I talk a lot about
ThredUp
, but I keep on finding the best deals there! Seriously my favorite way to shop. If something doesn't fit you can send back for free and get credit toward your next purchase.
Yesterday I purchased this J. Crew tassel top for me and these Lilly overalls for Camille. I know overalls can be a little tough with potty training, but we still have a little more time before she's fully trained and these are just SO cute. Plus I have the matching shorts. :)
Someone please snag this 3-6 month Lilly shift for a baby: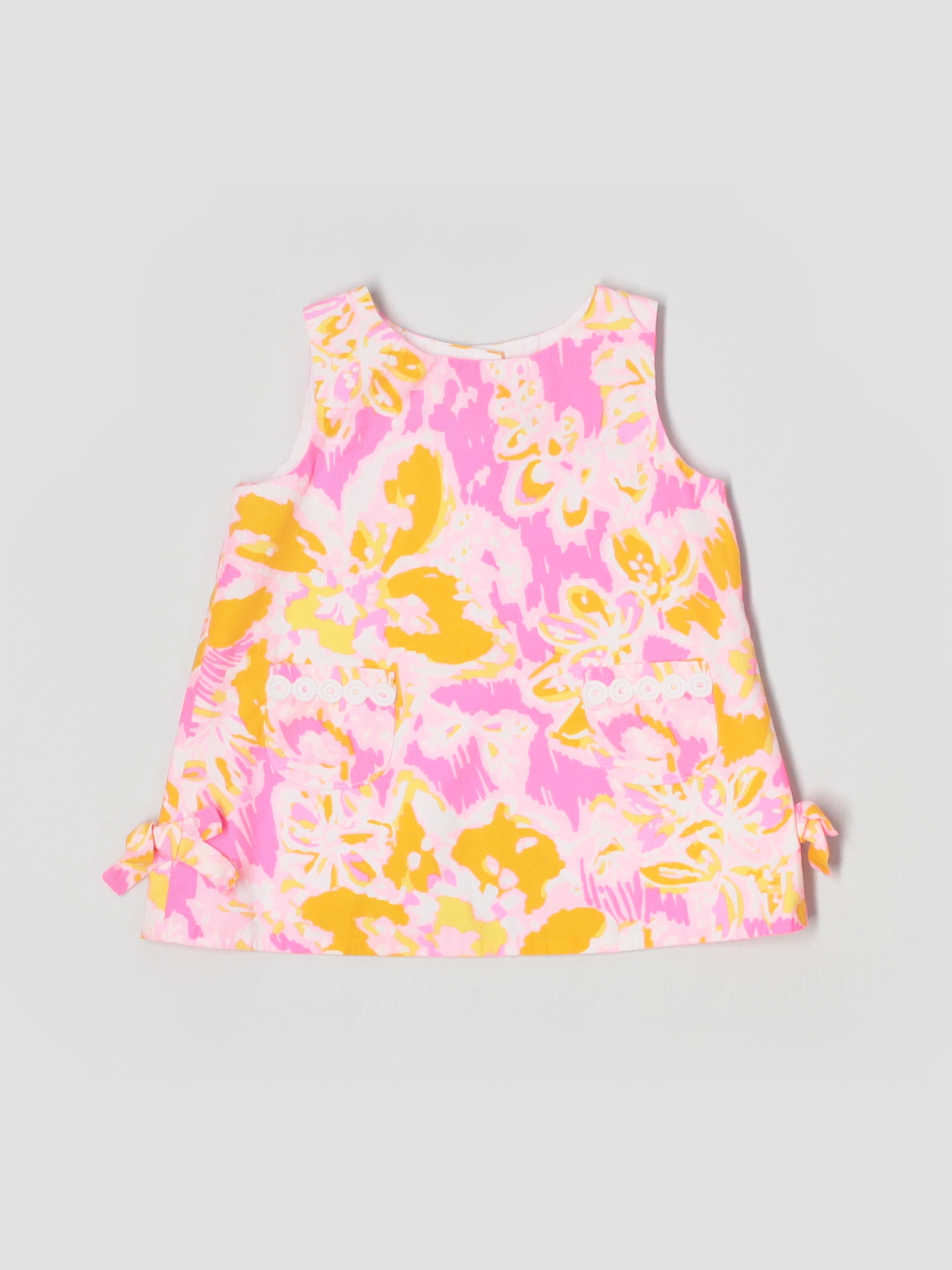 It's $20.99 and remember that you can get $10 off of your first order using
my referral link
.
There was an awesome Lilly Elsa top there earlier this week for $40 and it got snatched up before I could add it to my cart ... hopefully by one of you!
T H R E E
Last night Ian had dinner out with a buddy so I had a carbfest at home. The Trader Joe's sweet potato gnocchi is absolutely divine. It's probably for sharing, because the entire bag has 105% of your RDA for saturated fat, but yeahhhhhh, I ate the entire thing. While watching Big Little Lies. It was perfect.
F O U R
We had bunco earlier this week at Nina's house and it was so much fun! Crazy thing is, we didn't even end up playing bunco this time. We just played a few rounds of
Left Right Center
and then chatted around the kitchen island. This is seriously the most fun and simple game. Best $7 investment you'll make into your next girls' night or couples game night!
I've been making SOOO many monogrammed bows this week! Y'all have been keeping me busy and I LOVE it. I've added the pastels to
our Etsy shop
, and I've also sold several through a local moms group I'm in on Facebook. These are seriously a joy for me to create, and it is always such a pleasure seeing your little daughters/nieces/grandbabies wearing them on Instagram or Snapchat. Thank you for supporting me -- as a stay-at-home mom, it truly does make a difference in my world.
TGIF y'all, and hope you will join in on Five on Friday this week! Cheers to the weekend!