I absolutely LOVE the Superbowl.
Not for the sport part of it obviously, but for the food.
I also think a bloody mary bar is absolutely perfect for watching the game. A bottle of Zing Zang is where it's at (the only bloody mary mix you should ever consider). Add some fun ingredients like pepperoni or beef jerky sticks, leafy green celery, olives, pepperoncinis, pickled okra, horseradish, maybe even a bacon strip -- and you are golden.
Here are some of my favorite appetizer ideas for this Sunday's big game!
Chicken + Waffle Minis
Jalapeno Popper Spread
Pretzel Bites with Spicy Cheddar Cheese Dip
French Dip Crescents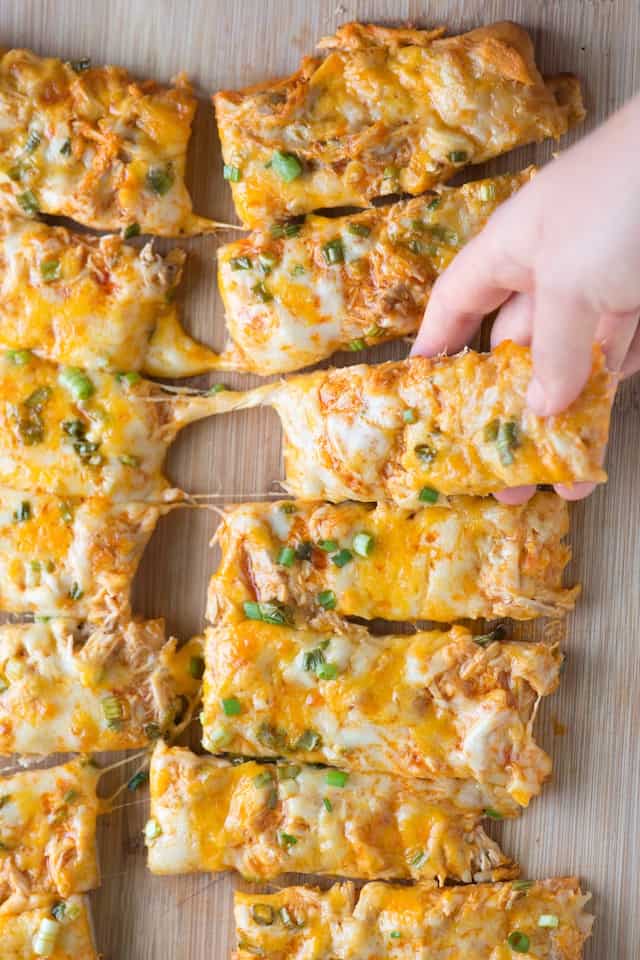 Buffalo Chicken Pizza Sticks
Who are you pulling for this Sunday?
I'm pulling for the team with the coolest colors and uniforms ... you know exactly who that is.
Happy cooking, y'all, and may the best team win!